They started drywall! Most of the ceiling is done. Our master bath has some walls done.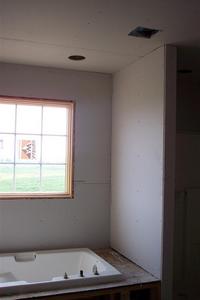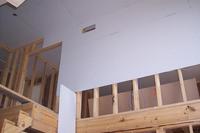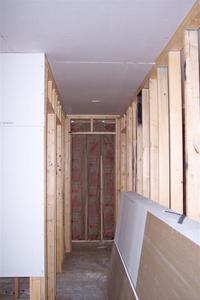 The long awaited windows have finally arrived & are waiting for installation! (The one missing in the kitchen, the one in the family room that wasn't wood & for some reason they ordered the large arched window above the front door to replace.)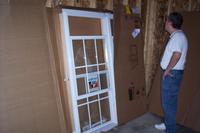 Perry & I bought insulation to insulate the garage, since we didn't select that option, but figured we should have. Cheaper to do it ourselves anyway. We got a lot done tonight, but we're not finished yet.