It's starting to really look like a house now!!!!

The outside walls on the second floor are up!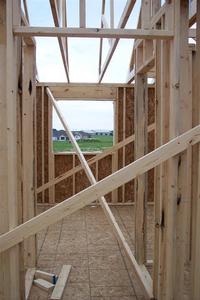 The interior walls are framed in!!!! Perry & I spent about an hour just walking around upstairs checking out the layout. It's very exciting to finally see how it's going to look.

There's some Tyvek on, on the second floor.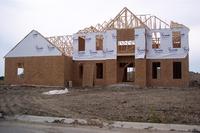 Trusses are up, so we can see the roof lines now, too.